Impossible Route France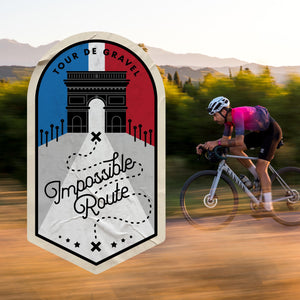 Can JB and VC survive the Circle of death?.
Stage 10 of the 1926 Tour de France has been called the hardest stage ever!
In this episode of the Impossible Route, Jeremiah Bishop and The Vegan Cyclist take on the "Tour de Gravel." The concept is to recreate the experience of the hardest-ever stage in the Tour de France's golden era. Stage 10 of the 1926 Tour was a turning point for the event. With a 40% cutoff rate and nicknamed "The Circle of Death," Is it possible to recreate the experience, finish in the time cut. Not get lost? "This is a journey not just through terrain but one thru time"

The boys ride the new Canyon Endurace which allowed them to fit 36c IRC Boken tires for what was to be a mixed route of pavement and abandoned dirt roads to replicate the 30% gravel and dirt that the riders took in 1926 (the year IRC was founded).