Kolob Canyons Ride at BWR Utah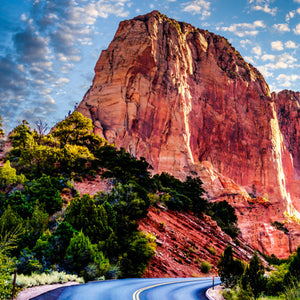 If you are making the journey to Cedar City for BWR Utah, join us for the Kolob Canyon Ride just before sunset on Thursday night. 

Kolob Canyon is actually a part of Zion that is not accessible from the rest of the park (and free to enter), and it is visible from the BWR Utah Course. It takes an act of Congress (literally) to get a permit for an event to ride in a national park, so the BWR can not ride through it.

The ride is a 10-mile out-and-back on a paved road with 1300ft of climbing. The road winds through the canyon past hundreds-of-feet-high cliff to a viewpoint at the top. It is a beautiful and majestic ride, and it is not to be missed, so we will not miss it.

We will meet at the visitor's center at the base of the climb at 6:00pm Thursday. There is no cost to ride, but
please RSVP so that we know you are coming.
WHEN & WHERE
THURSDAY SEPT 22
6:00 PM
Kolob Canyons Visitor Center
East Kolob Canyon Road,
New Harmony, UT